Let's work together & grow faster
We increase our global reach through WIN-WIN strategic alliances with our partners.
A Perfect blend of skills and expertise is key factor to conquer challenges of the fast moving software industry. By sharing core strength and opportunities with each other, we can stay ahead of the competition by reducing the risk/cost of the project to a great extent. We believe in Win-Win Partnership based on mutual trust, shared responsibilities and united goals. We understand the need for continuous joint efforts to sustain and strengthen this dynamically changing relationship over the period of time.
We have alliances with some of the leading digital commerce and Internet marketing experts. We offer a non-competitive environment to all our partners and respect every relationship equally to avoid any conflicts of professional interests. Team Cybercom puts best efforts to provide excellent services and support for all partners to maximize the results and revenue for both. We will never let you down whatever it may cost to us.
Choose the most suitable Partnership Model.
| | | | | |
| --- | --- | --- | --- | --- |
| Responsibilities | Outsourcing  | Reseller              | Representative | Referral            |
| Lead Generation | | | | |
| Sales Quotation | | | | |
| Consultation | | | | |
| Development | | | | |
| QA & Delivery | | | | |
| Reporting Client | | | | |
| Receiving Payment | | | | |
| After sales Support | | | | |
| Sharing | Cost >> Quote | Cost + % Markup | % commission | % commission |

Partner

Team Cybercom
Reduce cost and execution time
Merge services, skills and resources
Increase strength & scale of operations
Share opportunities and responsibilities
gain more business and experiences
expand your reach and customer base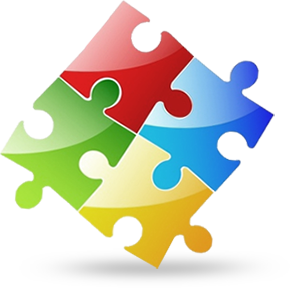 We look forward to establish long term association with web development companies, design studios, internet marketing firms or enterprise solution providers. If you have work more than your team can manage on time or lack in-house expertise for specific requirements of the project, please give us an opportunity to help you on the project and explore the possibilities of outsourcing alliance. Scale your business in the fastest and most cost effective way by partnering with Cybercom.
Team Cybercom will help you execute projects remotely ( with NDA ) to protect your competitive advantages and profit margins. All the communication with your client will be managed from your end and should be consulted with us as you are coordinating with your own team. We simply become an extension of your company without interfering between you and your client. We will provide any services or skills required for the project to serve your client on your behalf. We will charge you on project basis and you can quote your client independently at your rates considering your involvement in the project. Also we can offer you dedicated resources to manage multiple projects in long term and provide skills and services you may like to hire from Cybercom.
You can get highly skilled and stable workforce with lower overheads than any other part of the world.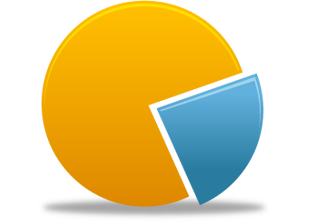 If you are an independent marketing professional or a business consultant with customer base requiring the services we offer, this is the right model for you. As a reseller, you offer our services to your clients at your rates and business terms. While you focus on marketing, expanding your customer base, gathering project requirements and transferring project details to the Cybercom team for feasibility study and effort estimation, we take care of programming and developing the project as per your project specifications. We will not contact your client directly and keep ourselves obscure from them. We give you all required support so that you can promote our services and close your deals quickly, generate more opportunities and increase your profit.
We offer expert resources, competitive prices and always accessible support to accelerate your business on a long term basis.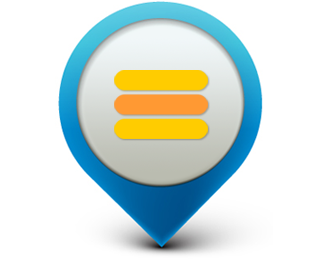 We are always keen to expand our global reach by promoting joint ventures with companies and professionals from different countries who are interested to represent our company in their local market. If you decide to become our offshore representative and promote our services in your region, you will be responsible for all client interaction required for the project in your area and our team from India will be executing the project coordinating with you on regular basis.
It can be a good opportunity for both ends to establish a win-win partnership to explore potential business and revenue stream. For each deal we close together, you will be rewarded for all your time and efforts on the project by a % commission mutually agreed in advance. With right strategy, we can ensure to get maximum business advantage at lower operational cost.
Leverage local market business opportunities with our technical expertise & experience to get higher return on your investments.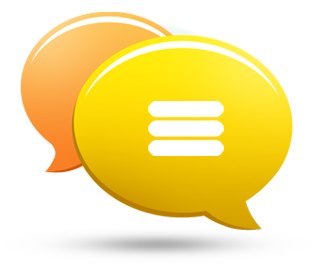 If you are directly or indirectly connected with software industry and having acquaintance with anyone requiring digital commerce services or solutions, just identify the opportunities and refer our services to get rewarded through our simple commission structure and payment agreement.
We value your words and efforts to refer our services to someone who trust your judgment. We exceed expectations of all our clients, so our partners stay assured, once the project is handed over to us. Help us to grow and share success with us. We give you the benefits of accessing to our resources and a new stream to earn revenue for your business.
Through long-term relationships, professional trust and core-expertise, we can benefit mutually to thrive in this competitive age.
Let us know about your project
We would love to listen and help you achieve your ecommerce goal.